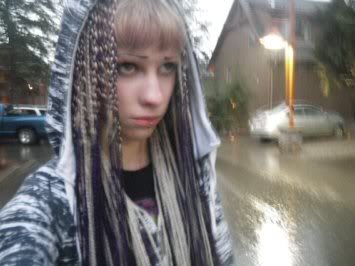 We have arrived.
We left bright and early this morning (7:00) to head out for the Rocky Mountain Music Festival. In order to be on time, I woke up at 5:30 (I'm pretty clumsy so I had to make sure I remembered everything). You just wish YOU looked this good at 6AM!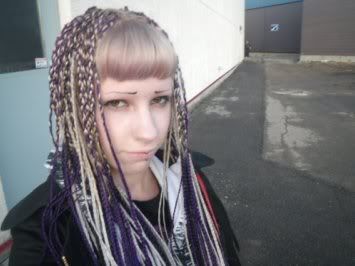 Our bus was half an hour late, but I had to forgive the driver because 1) he looks like he could be a biker ... or maybe a pro-wrestler and 2) our bus was bright purple!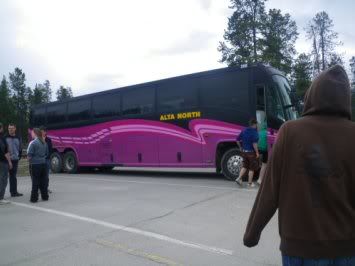 So yeah, this whole day was spent travelling via the beautiful purple bus. We arrived at our destination an hour early despite the bus being so late to pick us up, so we had time to do some grocery shopping (breakfast was not provided, and I DID forget something - I had to get some razors). The condos we are staying at are so adorable, they're like little cabins.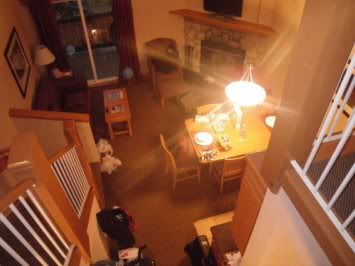 The view of the living room from upstairs.
There are eight of us in here, and four beds. Delena and I are sleeping on the hide-a-bed. There is also a "naturally-heated hot pool" here. It started to rain but I wanted to go check it out anyway! So I got on my swimsuit and walked there like this: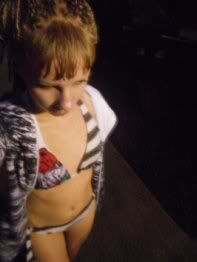 My protruding ribcage and I must be crazy!
After a nice long soak, it was time for bed. And I leave you with an epic view of the mountains.