Firstly ....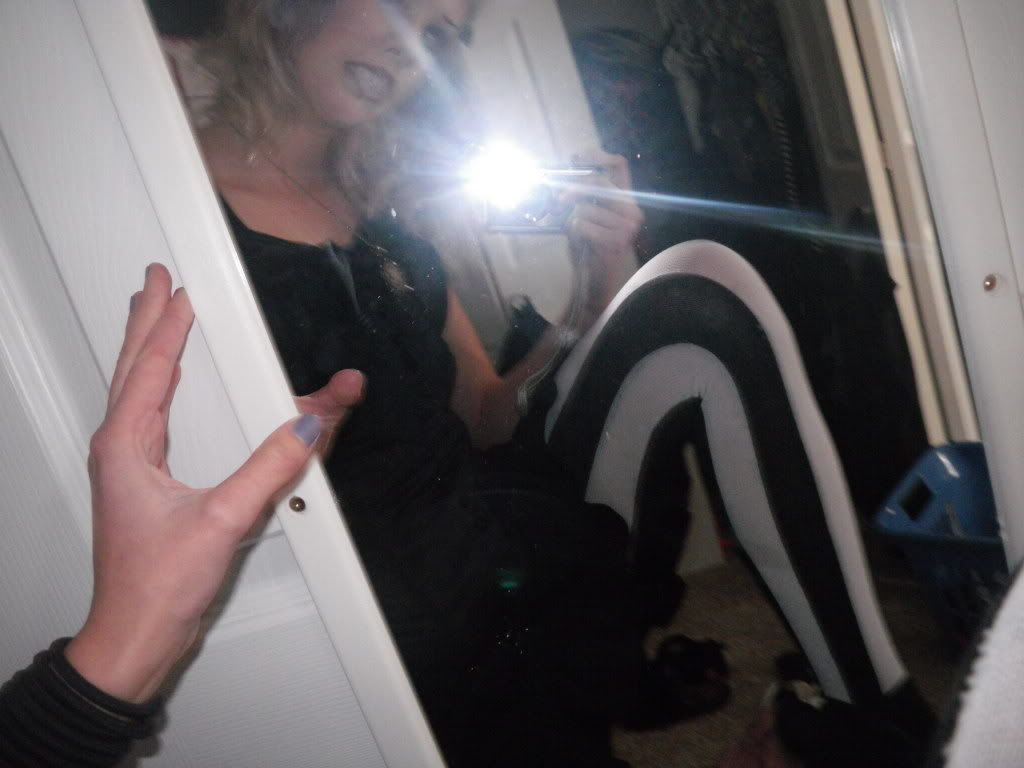 Check out these AWESOME TIGHTS that I wore yesterday :D
Secondly, I woke up about half an hour ago (sigh ... too much sleeping in ...) and have been sitting here like this: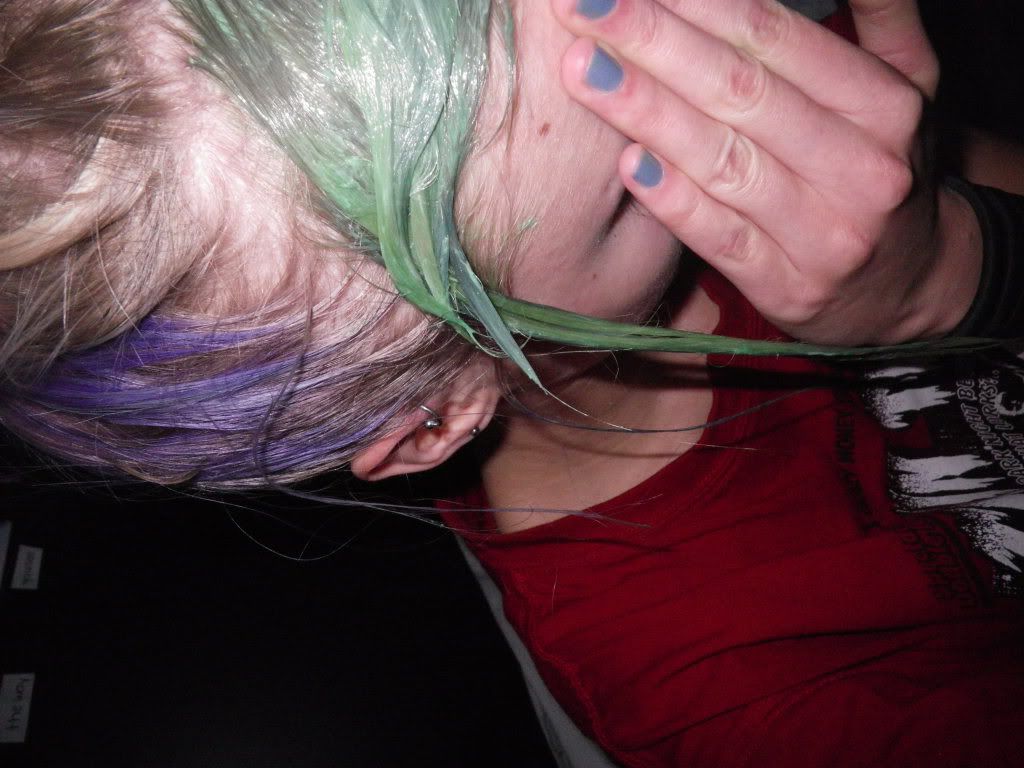 for about 15 minutes. In 15 more minutes, I will wash it out. I am very excited for this new hair colour ... yes I am ...